Campionato Italiano ACI Kart
A quasi un mese di distanza, il campionato italiano karting è tornato per il sesto round sul circuito di Val Vibrata a nord di Pescara.
Enzo Trulli è stato il più veloce nella prima sessione della giornata di venerdì con Lorenzo secondo, quando i piloti sono scesi in pista durante tre sessioni. Nel pomeriggio il ritmo è aumentato e Lorenzo ha mantenuto la sua seconda posizione, ma nelle prove di qualifica alla fine della giornata è scivolato all'11 ° posto.
Al termine della mattinata di riscaldamento di sabato, Lorenzo era appena fuori dalla top ten, e nella prima gara della giornata ha recuperato dopo aver perso un paio di posizioni alla partenza finendo 9 °. Ha migliorato in gara 2 con un 8 ° posto e con l'obiettivo di migliorare ulteriormente domenica.
Partito 9 ° in griglia per la gara dei 20 giri della domenica mattina, Lorenzo ha perso posizioni quando si è ritrovato spinto sull'erba e ha concluso il primo giro in 16 ° posizione. Da lì ha cominciato a recuperare, e grazie ad un buon passo ha concluso l'ultimo giro all'11 ° posto.
La seconda gara è iniziata sotto un cielo grigio e una pista bagnata e le cose non sono state più brillanti per Lorenzo, che si è girato al primo giro scivolando in 17a posizione, per poi recuperare fino al 13° posto nel tagliare la bandiera a scacchi, terminando così una giornata difficile.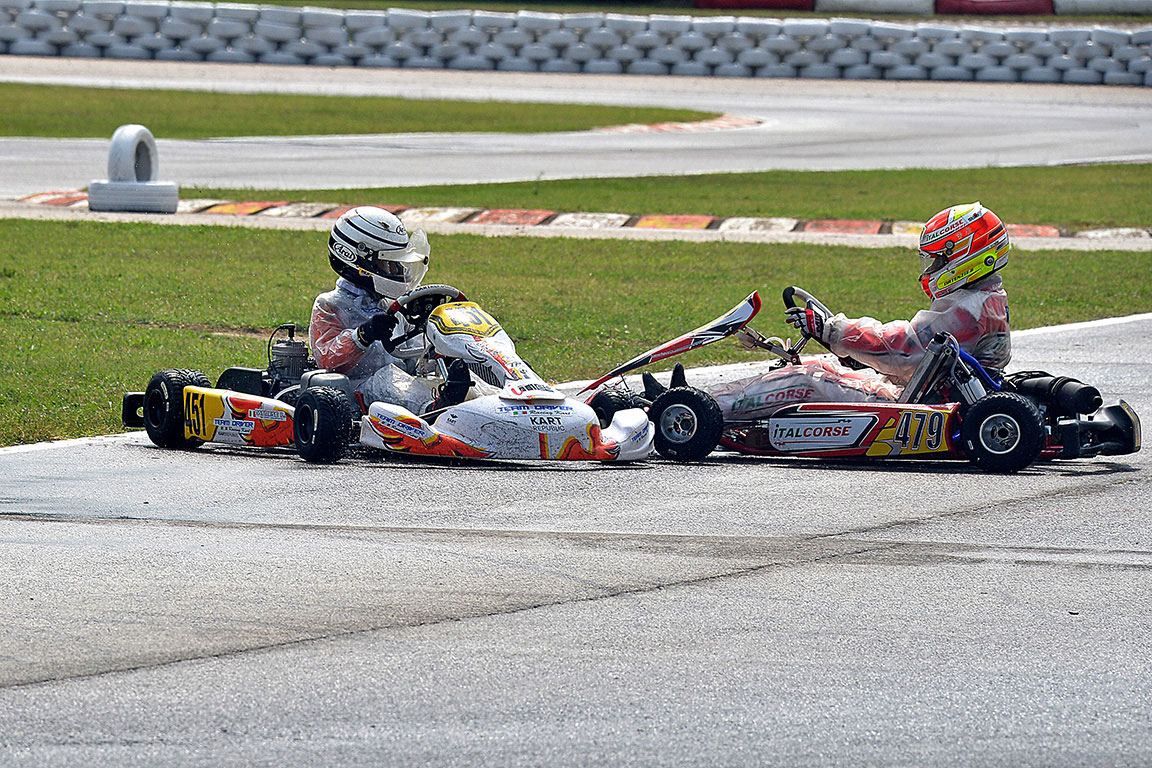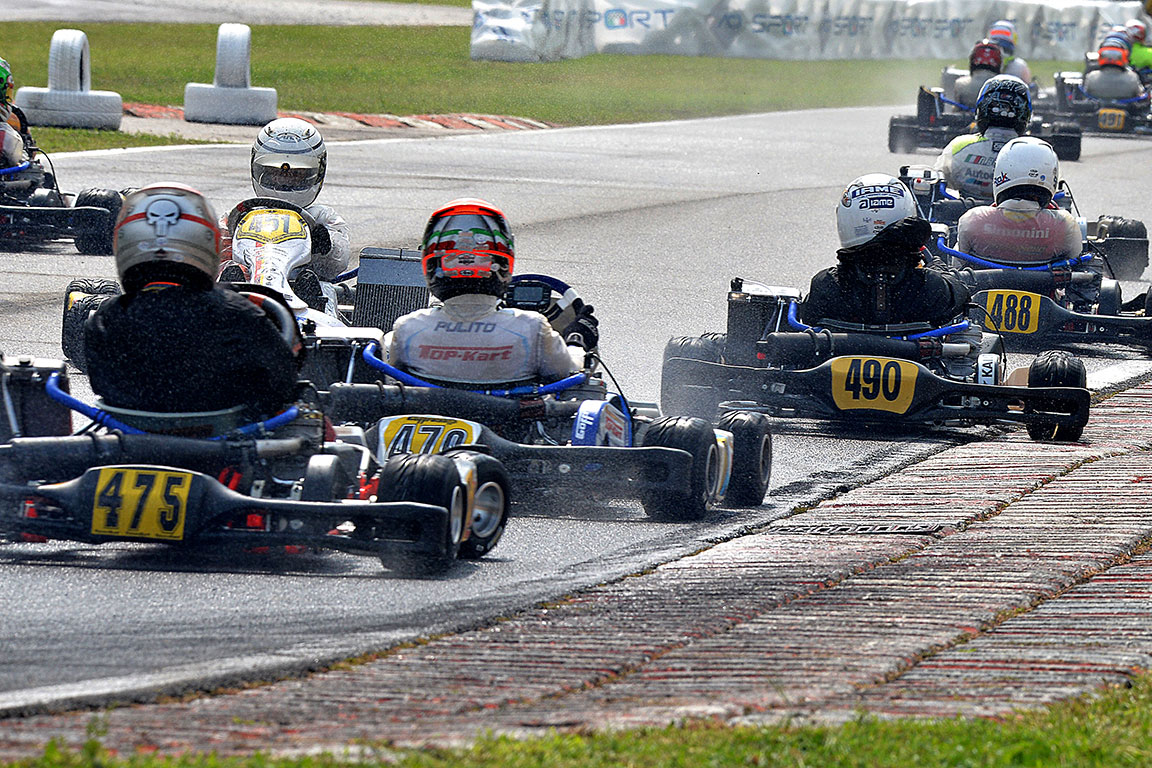 After almost a month away the Italian karting championship returned for round six at the Val Vibrata circuit north of Pescara.
Lorenzo joined eighteen other drivers in the X30 Junior class as running began early on Friday. Enzo Trulli was fastest in the first session of the day with Lorenzo second as the drivers took to the track during three sessions. In the afternoon during free practice the pace increased and Lorenzo maintained his second position, but in qualifying practice at the end of the day he slipped to 11th.
By the end of morning warm-up on Saturday Lorenzo was just outside the top ten, and in the first race of the day he recovered after losing a couple of places at the start to finish 9th. He improved on this in race two with an 8th place and was no doubt looking to improve further on Sunday.
Starting 9th on the grid for the 20 lap race on Sunday morning Lorenzo lost out at the start as he found himself pushed onto the grass and he ended the first lap in 16th position. From there it was always going to be a tough task to recover, but Lorenzo's pace was good and he was able to make up a few positions and with incidents ahead of him he ended the final lap in 11th place.
Race two began under grey skies and a wet track and things did not get any brighter for Lorenzo as he spun on lap one. This dropped him back to 17th position and left him with a lot of time to make up. He did recover a few positions to finish 13th but this was a tough day.